Market Research
Horizon Consumer Science delivers quantitative and qualitative market research consulting worldwide. In 2019 we mark our 25th anniversary of delivering the right answers to our clients scientifically. We are data thinkers and work with over 16 partners around the globe to collect data. We are specialists in consumer data, including data that has already been collected and needs to be supplemented, as well as data that still needs to be collected, including what questions to ask, when to ask them, and by who. We work with both B2B and B2C companies where the consumer is an organization or individual. All the business challenges we address and solutions we provide in the end increase revenue for our clients.
Our case studies are numerous, below we have outlined four key success stories mapping to our four key areas of market research and consumer data science business solutions. Consumer markets include: consumer goods, travel and transportation, consumer technology, financial services and luxury goods to name a few.
Identifying Opportunities (case study)


"Is our retail concept strong enough to expand into new markets?"
Implementing Strategy (case study)


Positioning for success with Chinese.
Communicating Effectively (case study)


Advertising won't work if trying to solve a false problem!
Improving Performance (case study)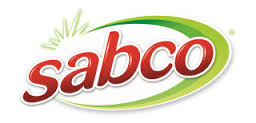 "Why is our new product not selling as well as the competition?"